BEYOND THE BOOKING
GDPR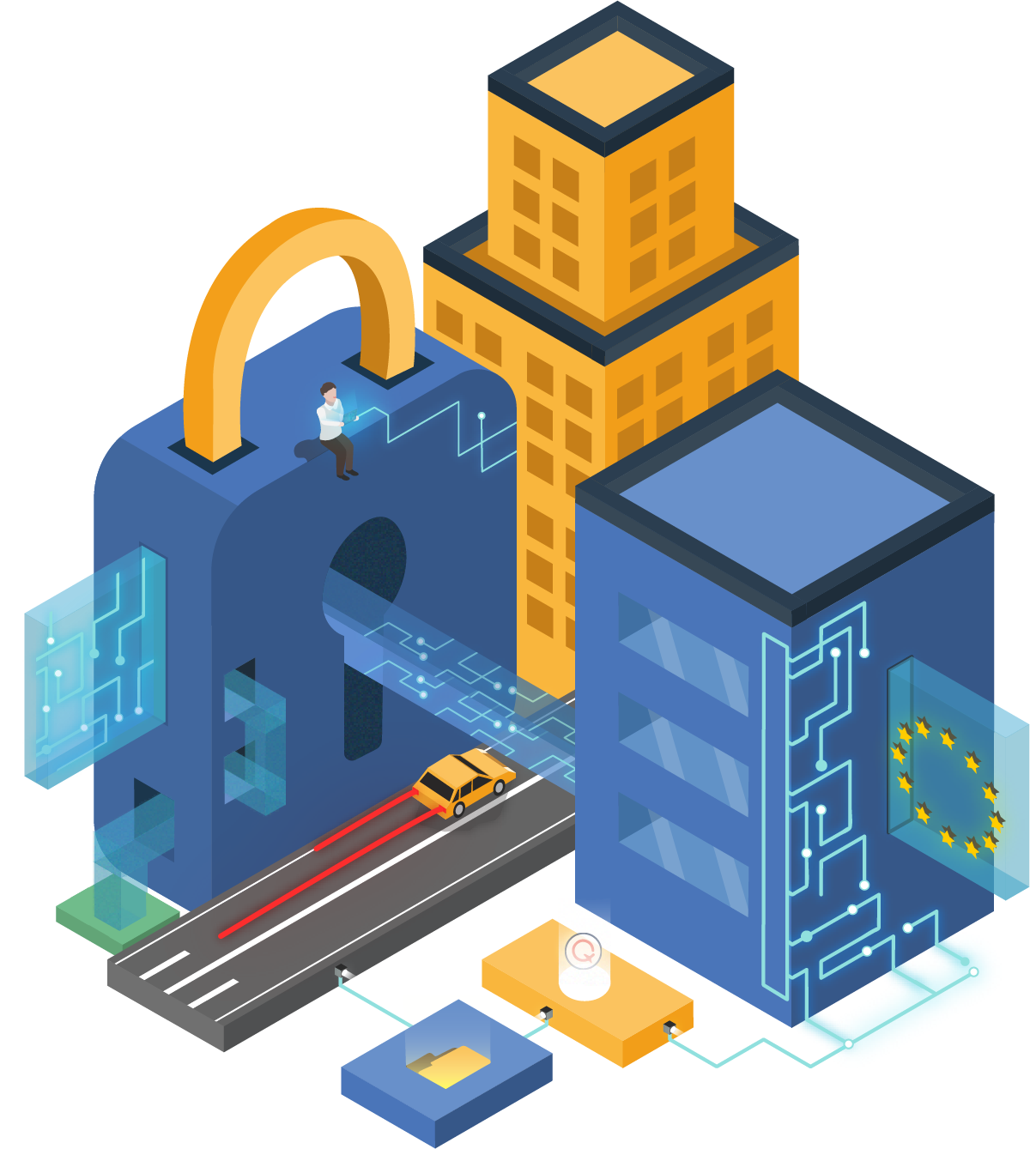 Travel Planet guarantees the protection of your data, through compliance with all GDPR regulations
Data protection
Here at Travel Planet, we have prioritised the inclusion of Privacy by Design in all our technologies so as to ensure customers' personal data is secure at all times.
Privacy by Design means that we have taken - and are systematically taking - all appropriate organisational measures to limit the collection of your data. We gather only the information that is strictly necessary for processing your travel management plans, meeting the expectations and standards of customers. We are happy to discuss our experience and methodology surrounding GDPR upon request.
What is the goal of GDPR?
GDPR aims to regulate - across Europe - the processing and circulation of users' personal data in online merchant platforms.
When was GDPR implemented?
May 25th, 2018.
Who is affected by GDPR?
Companies offering online services from the 28 EU member states as well as companies outside the European Union processing data relating to the activities of EU organisations.
GDPR has altered the market and has raised new challenges, such as:
- The automatic consent of its customers to process their personal data
- The right to erase personal data
- The right to restriction of profiling: eliminating decisions based solely on automated processing
- The right to restriction of profiling: eliminating decisions based solely on automated processing
In the event of non-compliance, the consequences for companies are severe and include:
- Financial sanctions, which can amount to a fine up to 4% of annual global turnover
- Administrative sanctions, which can encompass formal notice, temporary or permanent limitation of processing, suspension of data flows, rectification, limitation or deletion of data
- [rgpd_answer_no_compliance_3]
At Travel Planet, we are always conscious of respecting and representing the interests of our customers and users. As such, we are constantly developing our approach and, when dealing with your data, we are always aware of customers' consent, necessary deletion of data, and automatic prevention in the event of hacking, in addition to other requirements as the practical application of GDPR regulation evolves.